My Blog
Posts for tag: root canal
By Roselle Dental Center
July 12, 2020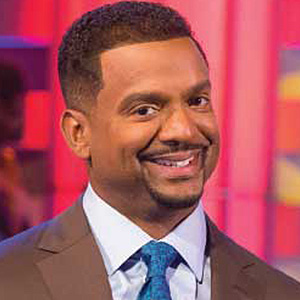 Remembered fondly by fans as the wacky but loveable Carlton on The Fresh Prince of Bel-Air, Alfonso Ribeiro is currently in his fifth year hosting America's Funniest Videos. It's the perfect gig for the 48-year-old actor, who loves to laugh and make others laugh as well. This is quite the opposite experience from one he had a few years ago that he remembers all too well: a severely decayed tooth.
After seeing his dentist for an intense toothache, Ribeiro learned he had advanced tooth decay and would need root canal treatment. Ribeiro wasn't thrilled by the news. Like many of us, he thought the procedure would be unpleasant. But he found afterward that not only was the root canal painless, his toothache had vanished.
More importantly, the root canal treatment saved his tooth, as it has for millions of others over the last century. If you're facing a situation similar to Alfonso Ribeiro's, here's a quick look at the procedure that could rescue your endangered tooth.
Getting ready. In preparation for root canal therapy, the tooth and surrounding gums are numbed, often first with a swab of local anesthesia to deaden the surface area in preparation for the injection of the main anesthesia below the surface. A dental dam is then placed to isolate the infected tooth from its neighbors to prevent cross-contamination.
Accessing the interior. To get to the infection, a small access hole is drilled. The location depends on the tooth: in larger back teeth, a hole is drilled through the biting surface, and in front teeth, a hole is drilled on the backside. This access allows us to insert special tools to accomplish the next steps in the procedure.
Cleaning, shaping and filling. Small tools are used to remove the diseased tissue from the interior tooth pulp and root canals. Then the empty spaces are disinfected. This, in effect, stops the infection. Next, the root canals inside the tooth are shaped to allow them to better accept a special filling called gutta percha. The access hole is then sealed to further protect the tooth from future infection, and a temporary crown is placed.
A new crown to boot. Within a couple weeks, we'll cap the tooth with a long-lasting lifelike crown (or a filling on certain teeth). This adds further protection for the tooth against infection, helps strengthen the tooth's structure, and restores the tooth's appearance.
Without this procedure, the chances of a tooth surviving this level of advanced decay are very slim. But undergoing a root canal, as Alfonso Ribeiro did, can give your tooth a real fighting chance.
If you would like more information about root canal treatments, please contact us or schedule a consultation. To learn more, read the Dear Doctor magazine articles "A Step-By-Step Guide to Root Canal Treatment" and "Root Canal Treatment: How Long Will It Last?"
By Roselle Dental Center
May 14, 2018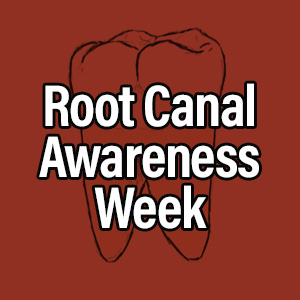 What's the first thing that comes to mind when you think of the month of May? Balmy breezes? Sweet-smelling flowers? How about root canal treatment?
The last item might seem out of place…but for the last ten years, Root Canal Awareness week has been celebrated in May. So let's take a closer look at this important—and often misunderstood—dental procedure.
What we commonly call a "root canal" is a special treatment that can save diseased teeth which might otherwise be lost. But the root canal itself is actually a set of hollow, branching passages deep inside the hard outer tissue of the tooth. The tiny "canals" contain the tooth's soft pulp, including nerves, blood vessels and connective tissue. These tissues help teeth grow during childhood but aren't necessary in healthy adult teeth—and, what's worse, they can become infected via deep cavity or a crack in the tooth's outer layers.
When bacteria infect the pulp tissue, the inflammation often causes intense discomfort. In time, the harmful microorganisms can also pass through the tooth's root and into the tissue of the jaw, resulting in a painful abscess. Eventually, if it isn't treated, the tooth will likely be lost.
Root canal treatment is designed to remove the infection, relieve the pain…and save the tooth. It is usually performed under anesthesia for your comfort. To begin the procedure, a small hole is made in the tooth's enamel to give access to the pulp; then, tiny instruments are used to remove the diseased tissue and disinfect the tooth. Finally, it is sealed up against re-infection. Following treatment, a cap (or crown) is often needed to restore the tooth's full function and appearance.
Despite some rumors you may have heard, root canal treatment is neither very painful nor likely to cause other health problems. So if you come across these discredited ideas, remember that dentists and dental specialists called endodontists perform some 25 million root canal procedures every year—and this treatment method  has been validated for decades.
Of course, like any medical procedure, root canal treatment is not 100% successful. While the procedure has a very high success rate, it's possible that additional treatments will be needed in some cases. However, the alternative—extracting the tooth—has similar potential downsides; plus a replacement tooth will be needed to avoid the health and lifestyle troubles caused by missing teeth. But one thing is certain: Ignoring disease in the tooth's soft tissues isn't a good move, because the infection won't go away on its own—and down the road it will only get worse.
So this May, while you're taking time to smell the flowers, spare a thought for the often-misunderstood root canal. If you'd like more information on root canal treatment, please contact us or schedule a consultation. You can also learn more by reading the Dear Doctor magazine articles "A Step-By-Step Guide to Root Canal Treatment" and "Root Canal Treatment: What You Need to Know."
By Roselle Dental Center
September 25, 2016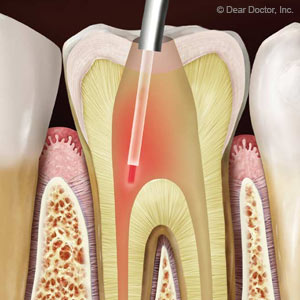 Root canal treatments are an essential part of dental care — countless teeth with deep decay would be lost each year without it. Now, this traditional dental care procedure is advancing to a new level of precision through lasers.
Root canal treatments have a simple goal: access a tooth's infected pulp and root canals, clean out the infected tissue and fill the empty pulp chamber and canals with a special filling. Once filled, the access is sealed and a porcelain crown later placed for additional protection against re-infection.
In the traditional procedure, we perform these steps manually with a dental drill and hand instruments. We may also need to remove a good portion of tooth structure, both healthy and infected tissue. A laser, on the other hand, is a highly focused beam of light with the ability to interact with healthy and infected tissues differently: destroying infected tissue while having no effect on nearby healthy tissue. The end result: we may be able to remove less healthy tissue with lasers than with the conventional procedure.
Lasers are also helpful with softening and precisely molding the filling material within each canal's particular shape. And, early reports seem to indicate a higher degree of comfort for patients (less drill noise and need for anesthesia), less bleeding and faster recovery times than the conventional approach.
But as a tool for root canal treatments, lasers do have a couple of disadvantages. While light travels in a straight line, root canals are rarely straight — conventional instruments with curved designs usually accommodate odd canal shapes better than a laser. Lasers can also raise temperatures within a tooth that can damage healthy tissue, both within the pulp and outward into the dentin.
Still, lasers for root canal treatments appear promising with some dentists using a combination of lasers and manual techniques to garner benefits from both approaches. While you won't see lasers replacing the traditional root canal treatment anytime soon, the future looks bright for more efficient ways to treat deep tooth decay.
If you would like more information on your options for root canal therapy, please contact us or schedule an appointment for a consultation.